Bring Evidence-Based Practices to
Your Classroom!
Master Teacher Training
Innovative, interactive professional development with flexible pacing for teachers, reading specialists, reading tutors, and administrators
40 Hours of Interactive Literacy Training
Practical strategies and skills that you can implement with your students today!
Many professionals use the Master Teacher Training course for CEUs. Check your state's requirements.
The Essential Skills of Reading
Learn practical tools to teach phonemic awareness, systematic phonics, fluency, vocabulary, and comprehension!
Integrated Language Arts Instruction
Additional units on handwriting, spelling, composition, and grammar provide insights into how all the subjects of language arts work together.
High-Frequency Words
Learn a new approach to helping students master high-frequency words without rote memorization! After this training, you will never see the "sight words" in the same way!
The Neuroscience
of Reading
Discover how the brain learns to read and the implications for teaching. This is one of our participants' favorite units!
Small Groups
Small group activities and practice teaching comprise more than 50% of the course. These activities help teachers develop new skills and confidence.
Two Tracks:
Foundations or Essentials
Learn how to successfully implement Logic of English! Each participant will need either the Foundations or Essentials Professional Development Set.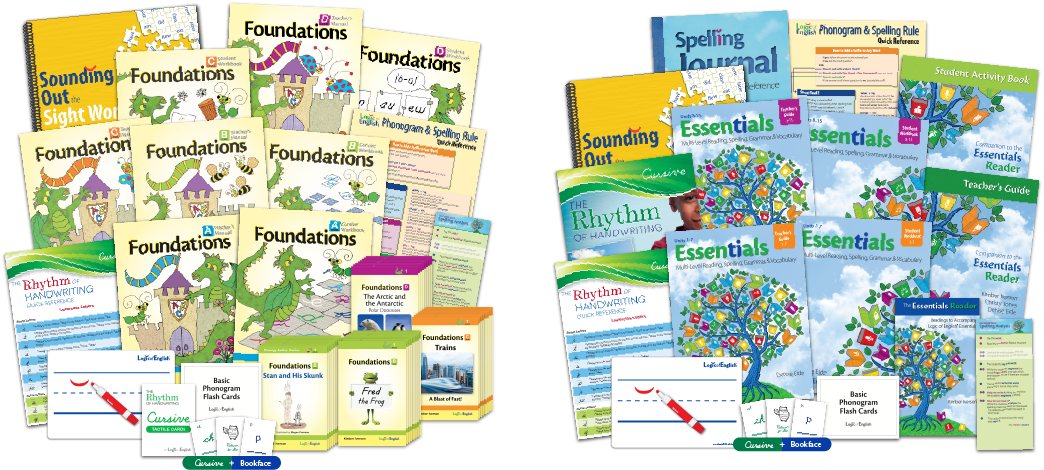 Master Teacher Training Courses
THree options to accommodate your professional development schedule and setting
30-Day
Access
Perfect for individual learners or for schools dedicating concentrated time to host a live training event.


35 Self-Paced Modules

One Certificate of Completion

Single Login
365-Day
Access
Perfect for whole group use or individuals who plan to spread their professional development throughout the year or want to have continued access to vital training content.
35 Self-Paced Modules

One Certificate of Completion

Single Login
365-Day Access + Individual Logins
Ideal for schools with new Logic of English curriculum adoptions to ensure that the teachers have the on-demand tools they need to teach reading with success.
35 Self-Paced Modules

One Certificate of Completion per Login

$29/ea Additional Individual Login
Questions? Visit our Help Center!