Foundations
A complete phonics, reading, handwriting, and spelling program for ages 4-7.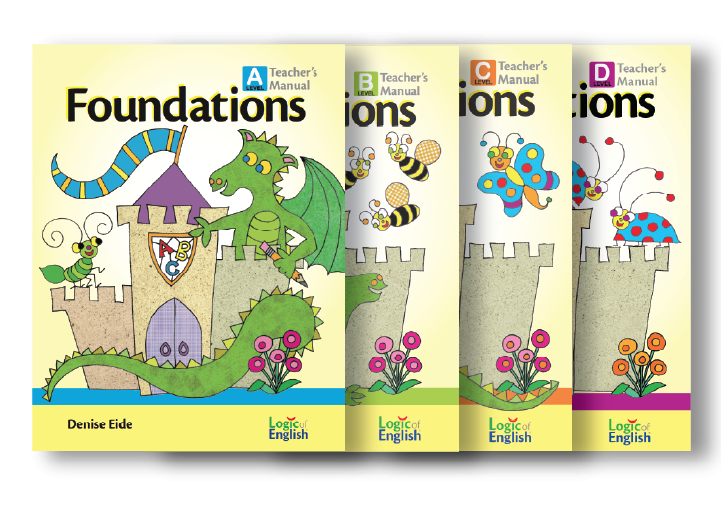 Foundations A-D
Physical copies of all needed materials

Can be used over multiple years with only new workbook purchases

Scripted lessons for face-to-face instruction

The teacher must be present for a majority of the lesson.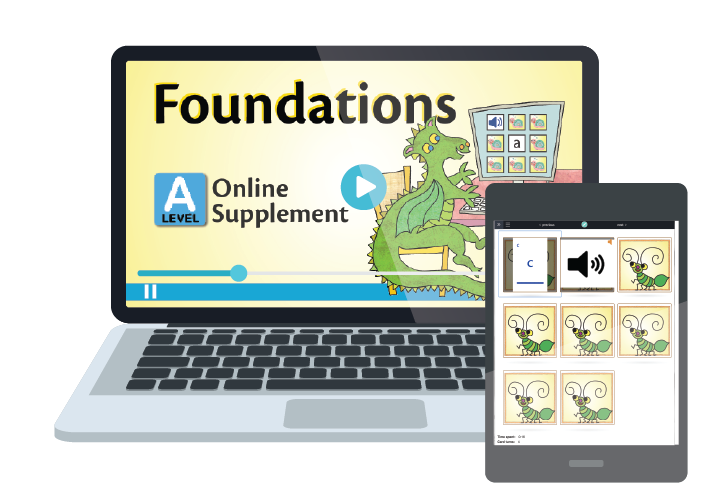 Foundations
Online Supplement
$24.99/yr

Sing-Along Phonogram Songs with Foundations A, B, and C



Phonogram instruction and practice videos
Spelling Analysis and Handwriting Instruction Videos
Interactive Core content video lessons
Phonogram Memory, Phonogram Hear and Type, Phonogram Matching
Core content and spelling activities
Logic of English

Foundations

integrates all the skills into one program where each subject reinforces the others.
Questions? Visit our Help Center!