Foundations D Lite
Learn how to apply the 75 phonograms to analyze 320 words! Spelling videos teach eight advanced phonograms, how to add suffixes, stressed syllables, and more.
The videos in this course are included in Foundations D Online along with full core content video lessons, games and activities, PDF downloads, and more!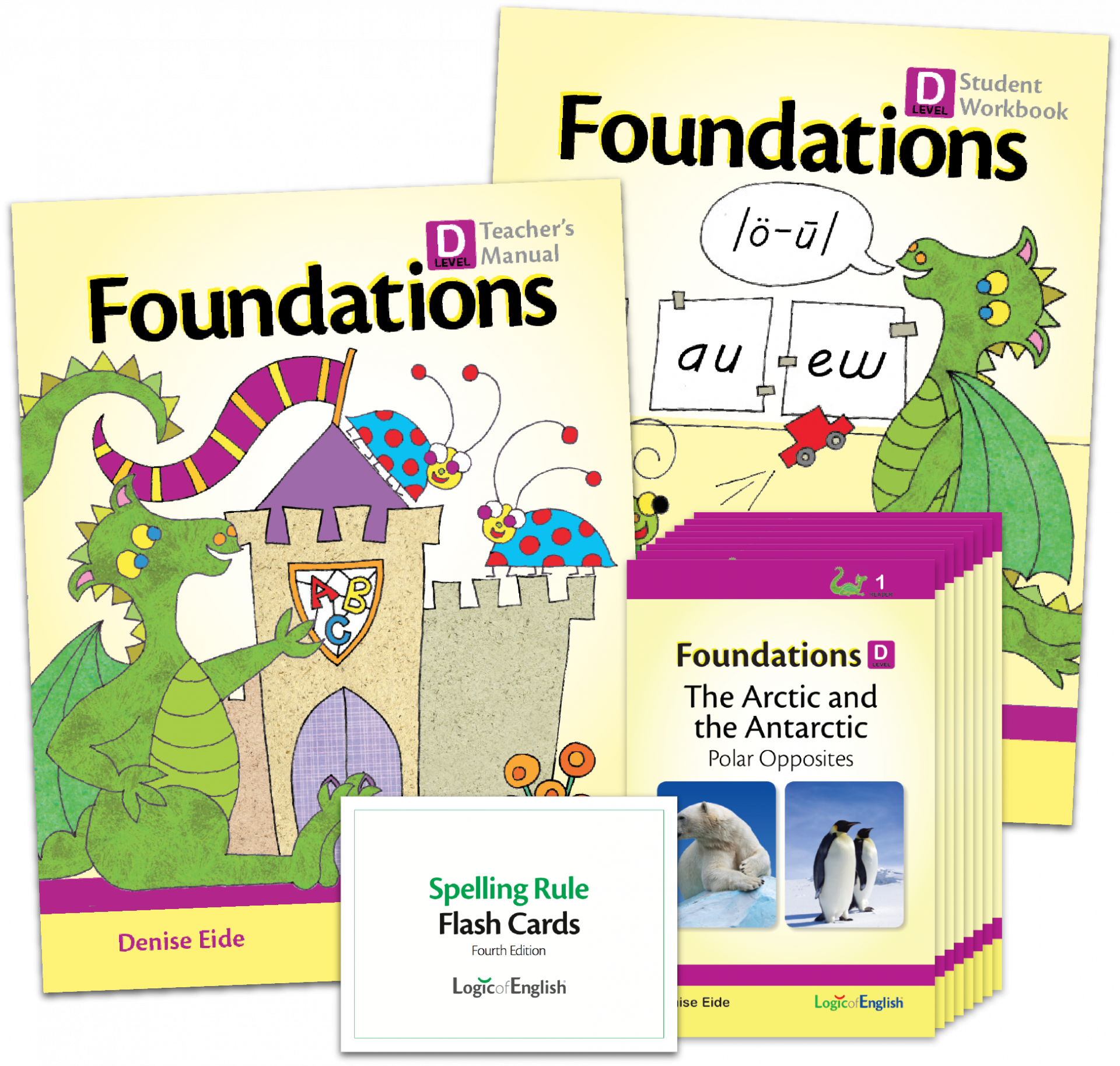 What you are going to LEARN
Phonograms and Spelling Analysis
These videos enable teachers to provide extra practice, at-home learning opportunities, and individualized review for Foundations D students. They're also a great resource for parents wanting to support classroom learning at home. Ideal as a spelling or lite phonics program for ages 5-9.
Phonogram and Spelling Analysis videos can be used to supplement the
printed set.
Students will be most successful with this course if they have completed
Foundations C.
Phonogram Introduction
This course introduces students to eight advanced phonograms!
Phonogram Flash Card Practice
By this level, students will have mastered all of the sounds of the 75 Basic Phonograms. Continuing flashcard practice on your own time helps the student quickly grasp more complex concepts.
Spelling Analysis Videos
In addition to analyzing the spelling of 320 words, learn how to add suffixes, the difference between stressed and unstressed syllables, and more!
Scroll right to see the content included in each module.
Denise Eide
Founder and President, Logic of English
About
My interest in teaching reading and spelling began when my twin sons struggled to learn how to read. Through my research to help them, I realized that my previous training in how to teach reading was inadequate. As I learned and taught the phonograms and spelling rules, I understood the implications to all students learning to read and spell, and I wanted to make a difference. I started the company, Logic of English®, wrote
Uncovering the Logic of English,
and began developing curriculum and presentations to share what I have learned with others.